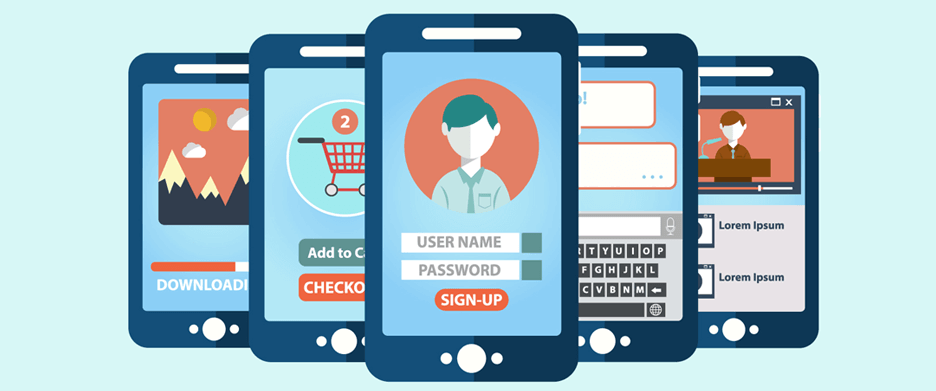 Important Things to Consider While Designing Mobile Websites
In the last few years mobile design has exploded, but knowing what to do and where to start can be tricky. Mobile website design is not just a question of choosing between a mobile website or an app – there are a range of options in between and aspects to take into account. Following are some tip on what to consider when defining your mobile strategy and designing for mobile.
Know Your Target Audience And What They Use
Knowing what type of device people are viewing your mobile website on, is the key for guiding the design process and your mobile website strategy. Though many people have smartphones, don't assume that everyone does, or that they all have an iPhone or Android phone. Instead look into what devices your target audience actually is using with the help of analytics or research.
Try To Avoid Bespoke Mobile Site
So how do you decide what to do with your mobile website? Limitations with current technical solutions like a CMS may make building a bespoke mobile website necessary. But if possible try to avoid building separate mobile sites. In the long run, these will be more costly and time-consuming to maintain as it means doing bespoke ones for different devices. Building something which works on as many devices as possible will provide you with the best setup for focusing your resources and budget on the content rather than maintenance.
Use Analytics To Define What Devices To Focus On
Consulting analytics is also great for defining what devices to focus on in terms of operating system, version, or screen size. For example, in Google Analytics, you can see a breakdown of the devices that are being used, the divide between different operating systems as well as what versions of each operating system that is being used.
Keep Core Content The Same
As users increasingly are using their mobile devices for the same tasks as on desktops and due to this expect an equal and continuous journey across devices, there is a strong argument that your mobile website should be a reflection of your desktop version.
People do click the 'desktop version' link, particularly when served with a very limited mobile website, or a site that is substantially different structurally or visually to what they are used to. So try to keep the core content the same and keep in mind how the user will move from one device to another and what that should mean for their experience.
Not Every Page/Screen Needs A Wireframe/Design
It's easy to get trapped in that everything needs to be defined. But every page or view for every screen size or orientation does not need a wireframe or design. Use analytics as a guide for what to focus on, work closely with the development and the design team and find a way and level of definition that works best for you and your project. But try to avoid e.g. doing wireframes for each main screen size and orientation. A lot of that can be handled with a master set and sketches for the rest.