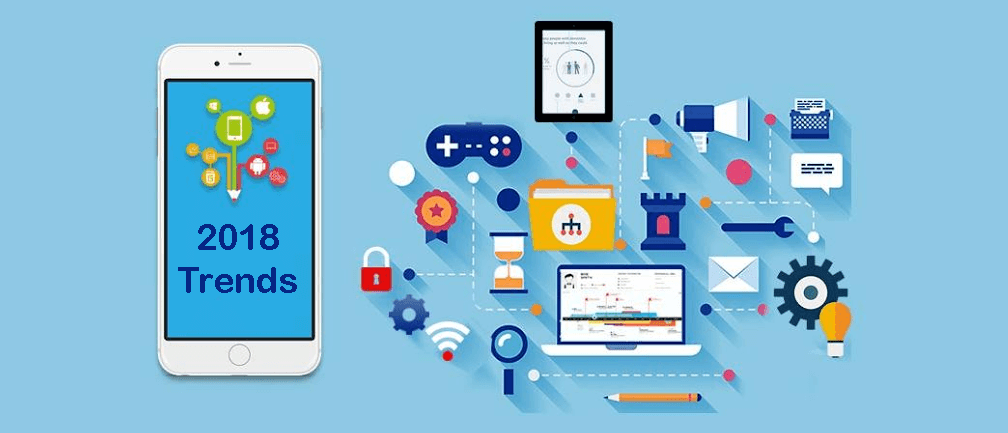 App Development Trends in 2018
The year 2017 was extraordinary as far as app development is concerned. Many companies have realized that applications are no longer optional. For a business to succeed and meet the needs of its customers, investing in app development is non-negotiable. According to a report, the total number of free apps that were downloaded in the year 2017 is estimated to have been above 240 billion. This was an astronomical increase from 57 billion in the year 2012. The mobile apps market is majorly controlled by Google apps, gaming apps, social media, and lifestyle apps. Many big companies such as banks, retailers, and hospitality have also invested heavily in mobile apps for branding, direct marketing, increased customer engagement and a host of others. The small and medium sized businesses are also not left out.
The trend in 2018 is expected to surpass that of 2017. Below are the details of some of the app development trends that are set to take the world by storm.
Internet of Things and Wearable Apps
The concept of smart health, a smart home, automotive industry, smart retail and industrial IoT is growing immensely. From smart offices to smart homes and education to health, Internet of Things application is gradually becoming a force in the digital world. Of course, it will take some time for it to be fully integrated but it is definitely here to stay. Google for instance has released Android Things to enhance IoT adoption. Apple watch applications are already growing too and will definitely continue to grow. Analysts have predicted that Interest of Things will grow to $662 billion by 2021 from $157 billion in 2016. This is at a Compound Annual Growth Rate of 33.3%.
Accelerated Mobile Pages
Accelerated Mobile Pages (AMP) is another trend expected to grow in the year 2018. Since its introduction by Google, page loading on mobile devices has continues get better. With Accelerated Mobile Pages, web pages load faster on mobile device. In addition to this, Google has mentioned that it will create a secluded index for mobile web. The implication of this step is that the approaches to mobile app development will significantly change. AMP will enhance the loading of web apps on mobile devices and also reduce bounce rate. This has ripple effect on a lot of things. For instance, publishers can increase the visibility of their ads and increase the number of visitors.
Mobile Payments
The internet has made shopping easy and seamless. Customers shop online via mobile apps and make payment using debit/credit cards or internet banking. However, with the introduction of Google Wallet and Apple Pay, customers can now make payment through m-commerce. M-commerce will afford organizations the opportunity to gather data and conduct in-depth analysis on their customers. And of course, customers can have a more easy payment option.
Conclusion
App development is still in its infancy but the growth level is very significant. If your business is playing in the digital world, it is essential that you are abreast of the latest trends. By keeping up with trends, you are able to offer topical product and service to your consumers.